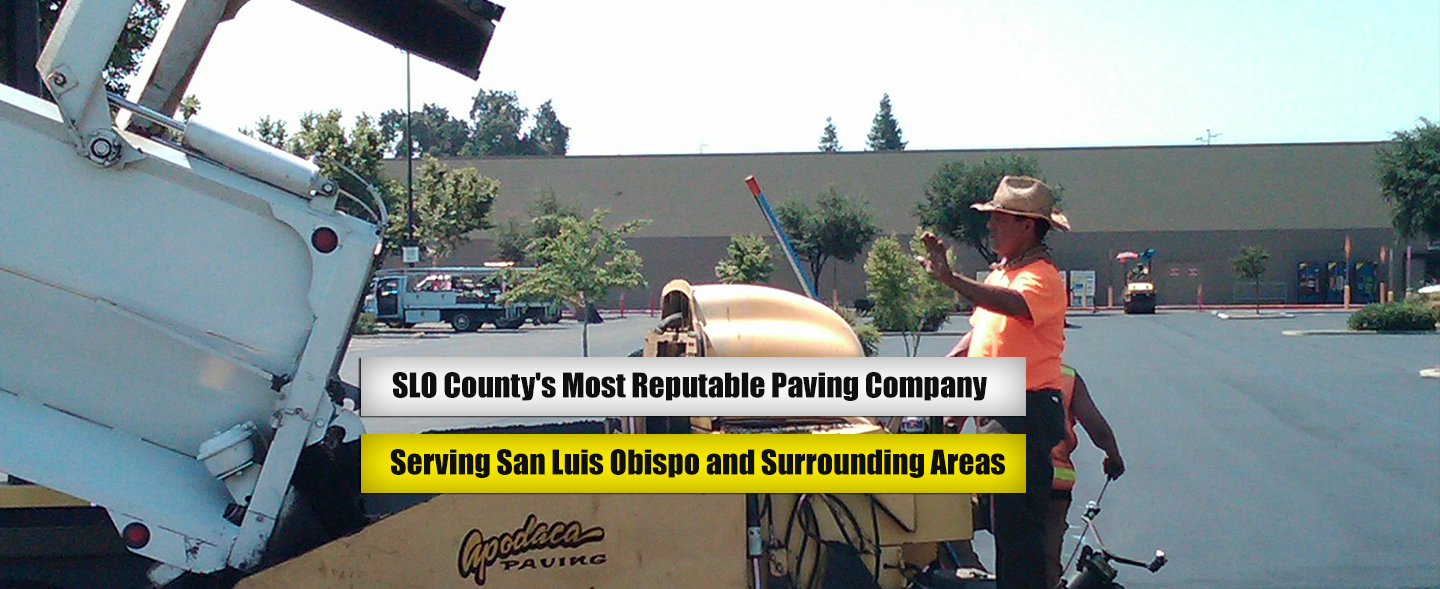 Apodaca Paving | Paving Contractors in SLO County
Apodaca Paving is a family owned and operated company established in 1971. We are committed to providing paving solutions within San Luis Obispo County and other surrounding areas along the Central Coast and within the Central Valley of California.  Apodaca Paving has been a mainstay among all paving contractors located within San Luis Obispo County.  Throughout the test of time, Apodaca Paving has a proven track record with providing paving solutions that last.  If you choose Apodaca Paving for your next paving project, you'll be making an investment that creates a long standing faith in your business or property's public image. Isn't it time you call Apodaca Paving?
Best Paving Company in San Luis Obispo County
How do you know Apodaca Paving is the best choice for your job?
We have our Contractor's License #415318, DVBE & MB Certified #1331580, which licenses us to perform any kind of asphalt construction, restoration, or maintenance. Since 1971, our team is lauded as the best in our field by our clients. Our website showcases just a handful of the jobs that we've performed at various stages for a number of our clients, over the years. Since we're properly licensed for all kinds of asphalt paving, you can be sure that your project is well within the scope of our expertise and education.  We'll be happy to address any questions or concerns you may have about your current pavement project.
Apodaca Paving is the first and only Disabled Veteran Business Enterprise ("DVBE") paving company in San Luis Obispo County. As the only DVBE paving contractors SLO County has to offer, we have the integrity and work ethic to ensure that your paving solutions are dealt with in a timely and professional manner. We are the only SLO County Paving Contractors who offer same day response for all paving estimate requests. If you contact us at our local number (at the top of this web page), we'll be sure to offer you the fastest estimate of all the San Luis Obispo County Paving Companies.
A Paving Company with Experience
Apodaca Paving, based in San Luis Obispo County, has delivered results since it's inception in the 1971.  Please check out our Projects page to see some of the projects we've finished for people just like you!